What Is Price Freezing?
Price freezing grants you the ability to purchase a ticket for a specified event at a specified price for a specified period of time.
Eligible events have to be no sooner than 3 days at the time of price freeze selection. Qualifying tickets will have an icon next to them.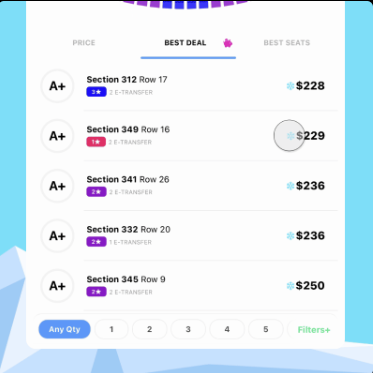 How Does Price Freezing Work?
Step 1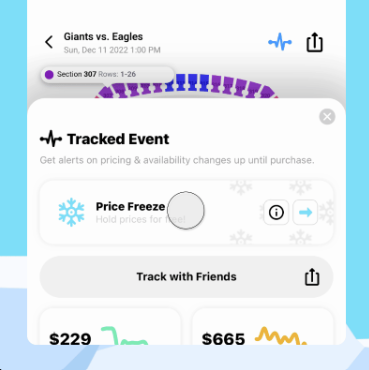 Track event and tap the ❄️to freeze prices.
Step 2
Monitor listings against frozen prices until you're ready to purchase.
Step 3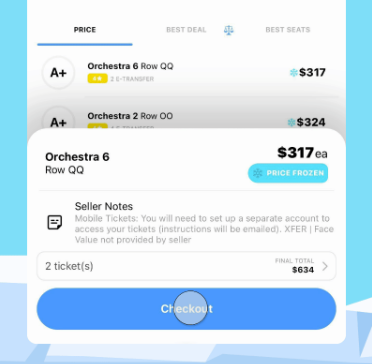 Complete purchase and receive up to $50 in credit if prices increased.