You can delete a TickPick listing at any time. If you need to re-list your tickets again after deleting a listing, you will have the ability to relist the tickets. Always double-check your listings tab to ensure there is nothing showing after removing a listing, just to make sure the listing is not still displaying as active.
To delete your listing
Once logged into your TickPick account, go to "My Account" and "Your Listings." From there, on the far right, there will be blue button labeled "Edit" which will take you to a page where you can update your price or delete the listing.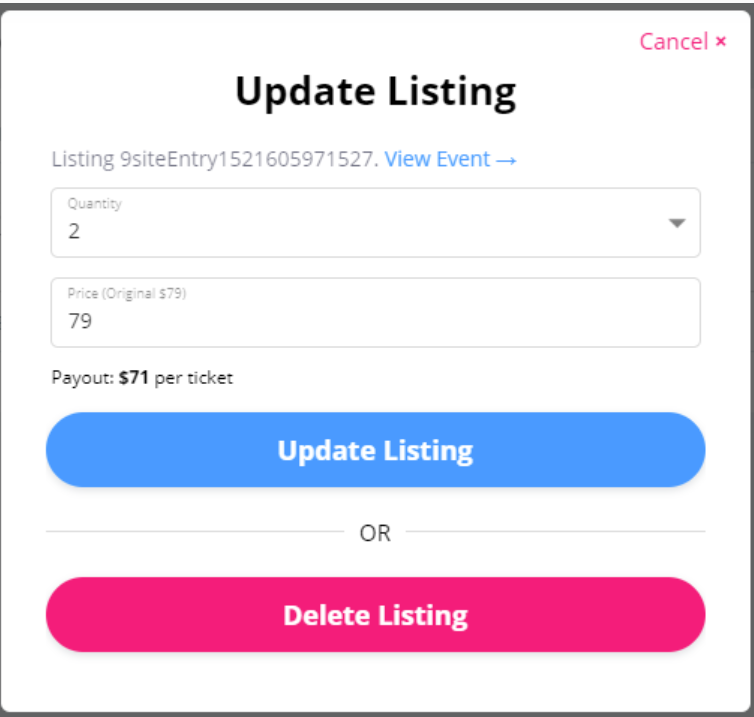 You can double-check this was removed by refreshing the page and checking your current listings. From the TickPick app, if you go to your account and then "listings," click on the specific listing and it will give you an option to "delete listing".