You can list tickets for sale from a desktop computer or laptop. Our app does not support the selling feature, so tickets must be listed from a desktop computer or laptop.

You'll first need to login and then click "Sell Tickets" on the top right corner of the homepage.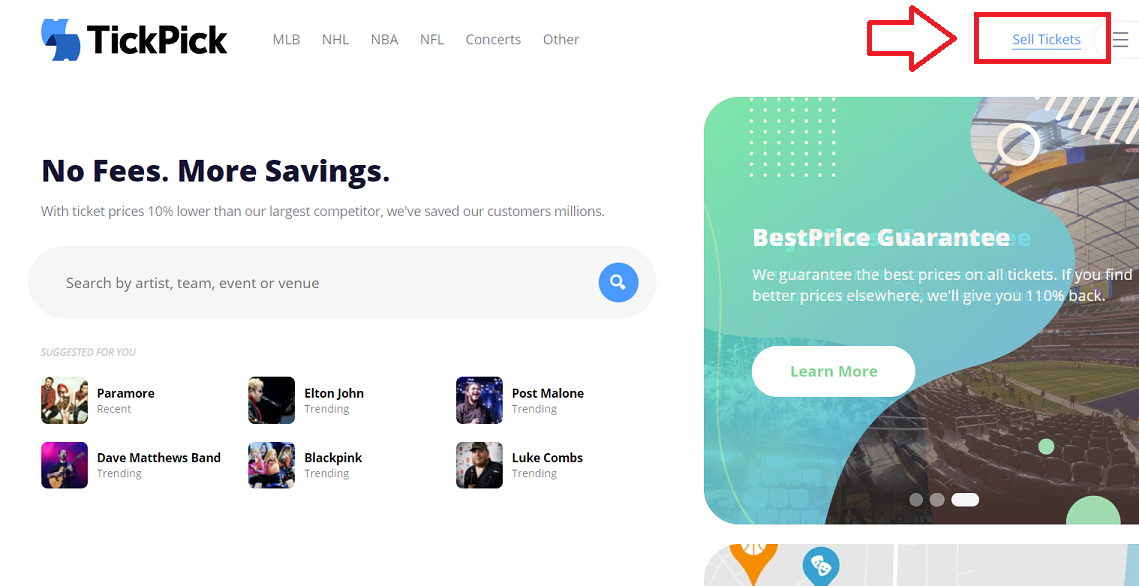 Then search the event you're wishing to sell for.

After clicking on that event, you'll select the correct date/venue/time.

Our selling platform will provide you with step-by-step instructions on how to list your tickets for sale. Once you have listed your tickets successfully, you will receive a follow-up email confirmation.