Website
From a computer or laptop, go to TickPick.com and click the "Sign Up" button at the top right of the home page.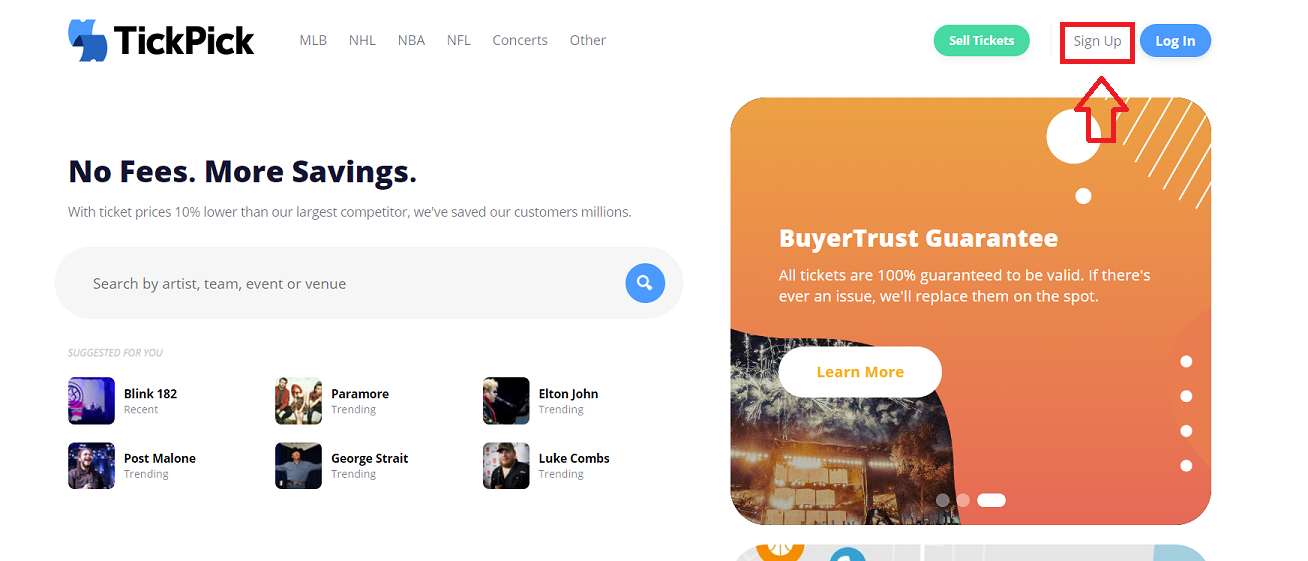 From there, you can either login via Facebook (which will use the email address you currently have associated with your Facebook account), Apple, Google, or input an email of your choice, followed by a password.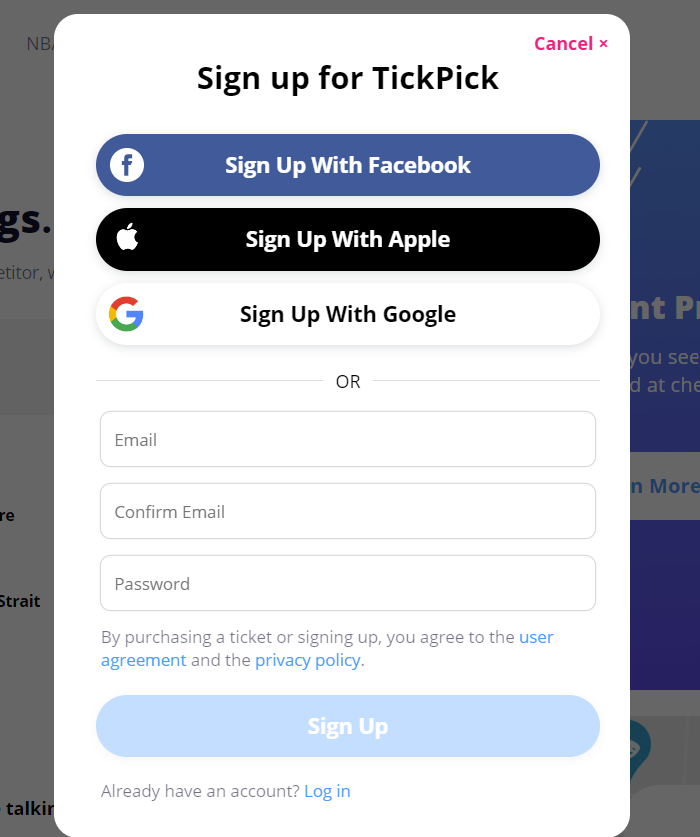 App
From our app, go to the green icon at the top right of the main screen, where it will direct you to a new screen where you can register a TickPick account.