When you purchase tickets on TickPick, you should receive them by the end of the day on your order's expected delivery date. The "in-hand" date the seller provides is the latest they expect to have received the tickets from their source, and delivered to you (sometimes the in-hand date can be very close to the event date due to team or venue restrictions).
After placing an order on TickPick, please refer to your confirmation email for this information. In your TickPick confirmation email, you will have the details that were already disclosed to you before the purchase was made in regards to the delivery type and status of your tickets.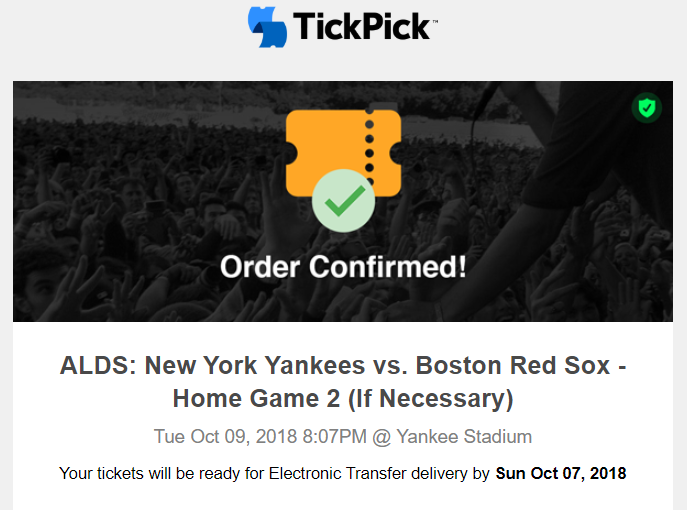 You can also locate these details in your TickPick account by logging in and going to "My Account" and the "Orders" tab. You can log in to your account from the link here.
Please keep in mind that the delivery type for any order is subject to change, per our user agreement. Although rare, the delivery type can change, generally at the direction of the venue, and the reason for this policy. However, we guarantee on-time delivery for your event, regardless of your delivery method.
If your in-hand date has passed and your tickets are still not delivered, please submit a request below!